If you are an Apple Mac user, and when it comes to videography, whether you are a Pro or a beginner, you should only use the Best Video Editing Software for Mac. Finding the best editing software for you may be challenging, but it shouldn't stop you from downloading one or more apps or spending money on a premium package.
Some paid-for video editing software, such as Adobe Premiere Pro, can be purchased on an Amazon subscription basis, allowing you to cover that specific project and re-subscribe as needed, or go with Apple's Final Cut Pro, which is a one-time purchase and may be a better deal if you have many projects lined up.
Others, like iMovie, come with your device and are equally as effective if you don't require many effects or functions. Despite the lack of features, iMovie and other free softwares are surprising in their versatility since they may be compatible with numerous formats.
What Features Should I Look For: The Best Video Editing Software For Mac?
Here are a few key points to consider:
The first and very important thing is, does it work with your operating system?
Does it support the video, image, and audio formats you require? It should support the most popular file types, such as MP4, MP3, and WAV.
Is it software that fits your skill level? Getting a professional-level video editor when you've never used video editing software before might be a lot of trouble. 
Instead, search for software suitable for your level so you don't waste time trying to use the software you aren't prepared for.
Is it compatible with the effects you wish to use in your videos? For example, you'll need a chroma key tool to make videos using a green screen, etc.
Finally, does it have templates and AI tools to help with editing? You want software that makes creation as simple and quick as possible while producing high-quality outcomes. The easiest way to do this is to use templates and tools that handle the majority of the work for you.
List Of The Best Video Editing Software For Mac
You'll be surprised at how many free video editing softwares on your Mac can do amazing things with video. Choose one of the following Mac Video editors if you want to start editing videos on your Mac or professionally creating movies and short films.
#1 – Adobe Premiere Pro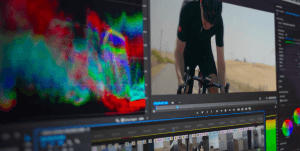 Adobe Premiere is the most widely used video editor across all platforms. The software interface is straightforward and user-friendly. There are layouts available for specialized uses. You can, however, use complete customization. Several tabs may be used to move and link all of the windows.
Coding formats many codecs and settings that make the video export process easier. However, getting the desired outcomes on the first try is not always possible. Although the default quality is adequate, you may get better results by reviewing the export options.
Adobe Premiere Pro has a plethora of plug-ins, templates, and scripts. These tools have the potential to substantially ease the working process while also adding a professional touch to the finished video.
Also Read – Best Video Editing Apps for Instagram Reels
One of the unique features is the ability to control the program's cache. It's beneficial because the video editor clutches the hard drive without limits.
Adobe Premiere Pro Key Features:
High audio and video editing quality

Work with Windows and macOS comfortably.

Non-linear video editing is built in.
#2 – Final Cut Pro
Final Cut Pro is an excellent option if you want video editing software that you can use even if you don't have a lot of expertise (and you want to learn as a video editor while using it). Preparing yourself to begin doing anything truly may take a few lesson videos. Still, after you get your feet wet, you can do basic editing and slowly learn more advanced features.
While Final Cut Pro is a professional video editing software, it is simple enough for hobbyist videographers to learn. It is also less expensive than some other professional video editing softwares. As professional software, it has a plethora of valuable tools to assist you in realizing your idea.
The current version of Final Cut Pro includes not just the timeline tools required for basic editing but also the future of video and pro features. It is compatible with 360-degree video, graphics, and effects. You can effortlessly flip between numerous viewpoints and edit footage from multi-cam recording setups. You may also produce HDR content. This is only the top of the iceberg.
Apple provides a free 90-day trial, so you can see if this one's for you before you go with the pro version of video editing software.
Final Cut Pro Key Features:
Magnetic timeline with no tracks

Excellent organizing tools for faces and sceneries, including libraries, ratings, tagging, and auto analysis.

360-degree video and large color spaces are supported.

Support for multiple cameras

Quick performance
#3 – Apple iMovie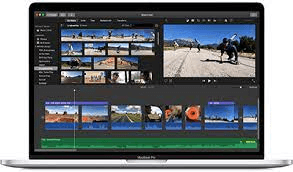 When it comes to The Best Video Editing Software For Mac, we always recommend the built-in iMovie software. Generally, it comes pre-installed on Macs and can be updated through the Mac App Store. 
Compared to Final Cut Pro, it is designed for home usage and beginners. The well-prepared video themes and templates, the Story Board, the pre-loaded sounds and audios, and so on all work together to fulfill your immediate need and teach you the fundamentals and aspects of creating a short clip. 
Building confidence in editing footage is simple, which is the best motivation for beginners. For Mac video editing beginners, the entire procedure consists of selecting clips and adding titles, music, and effects. Hundreds of titles, effects, and filters are available to create spectacular cinema-quality videos.
Also Read: Best YouTube Video Editor Apps For Android Operation System
However, iMovie may delude you into believing that creating a video is as simple as dragging and dropping. However, you will eventually come to your senses as you delve deeper.
iMovie Key Features:
There are no watermarks.

Filters with high fidelity.

4K videos are supported.

iOS devices are also supported.
#4 – Apeaksoft Video Editor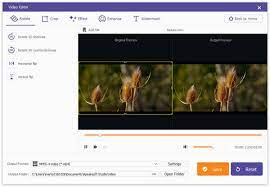 Apeaksoft Video Editor is an all-in-one video editing software that allows you to rotate, crop, edit, combine, enhance, and add watermarks and audio tracks to your videos. You may use this software to convert video and audio files and apply creative effects to your content in no time.
Users may save high-quality videos, use various editing tools, and modify brightness and contrast to make their videos more eye-catching. If you wish to reduce any blur caused by camera shake, you may use specialized tools to make your footage crisper. This software allows you to edit videos in many formats, including MP4, MOV, FLV, and others.
Apeaksoft Video Editor Key Features:
All basic video enhancement options

Clips are converted.

Most video formats are supported.
#5 – Shotcut Video Editor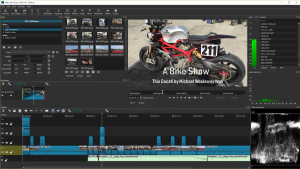 Shotcut is a powerful and free Best Video Editing Software For Mac, Windows, and Linux. Once you've overcome the steep learning curve, you'll discover that Shotcut can do much. And, because it's free software, you may try it out and see whether you like it before spending any money.
Shotcut, like any other professional editing software, is multi-format, and you may easily rearrange the workspace to fit your editing needs. Shotcut accepts a broad range of file types as input and output, including 4K video. Shotcut also allows you to modify audio, color, and lighting effects.
Also Read: Best Video Editing Tool For Beginners
Though Shotcut isn't the easiest software to pick up and start editing video with, the fact that it's free means that many people are using it and creating really useful training videos or tips on how to use it, Shotcut is also a great alternative for portability, since it can be run directly from an external storage drive.
Shotcut Video Editor Key Features:
Open-source program

4K HD resolution

Timeline editing
#6 – Lightworks
Lightworks video editing software can be downloaded for free and without restriction. The software accepts multi-channel input and provides several helpful choices on the timeline. You may use infinite audio and video tracks while editing footage with this Lightworks video editing software.
Any video post-production is done in the background in real-time. This enables you to use the software smoothly, but only if your Mac is well powerful. The GPU is used to accelerate calculation activities. However, specific drivers for graphic cards such as NVIDIA or ATI are required.
You don't have to worry about the video disappearing because the complete sequence of procedures is preserved automatically. The software can import and export any video format. It is possible to edit footage from numerous cameras at the same time.
Lightworks Key Features:
Advanced tools

There are several built-in effects.

Home usage is free.

Video editing in 3D
#7 – VideoProc
VideoProc is a professional 4K Best Video Editing Software For Mac users. It can be used to produce professional videos, movies, trailers, business presentations, podcasts, game reviews, and more, and it supports a wide range of formats, including MP4, AVI, FLV, MPG, WMV, and 3GP.
It includes a comprehensive set of tools and features such as video stabilization, noise reduction, and lens distortion correction. It also fits the most basic criteria, allowing for automated editing, trimming, and merging of film. One unique feature is the ability to record live screen broadcasts, making it the greatest choice for gamers.
Another significant advantage of using VideoProc is the ability to preview your work before exporting it. This will allow you to preview how your content will look on a high-definition screen.
VideoProc Key Features:
370 codecs and more than 420 output formats

4K resolution support

Allows you to record and broadcast videos.
We hope this article helped you to find the Best Video Editing Software For Mac. You may also want to check out our guide on Best Video Editing Apps For Chromebook Users. If you liked this article, then please follow us on Twitter and Instagram.