Payment Gateways In UAE: E-commerce is a fast-growing business in the UAE, mainly since the pandemic forced people to purchase everything online.
With the popularity of online shopping, there is a more incredible need for secure and reliable payment solutions. To expand your e-commerce business, whether you operate a small startup or a large company, you should have a reliable payment gateway solution to smoothly run your e-commerce business.
What is a Payment Gateway?
A payment gateway is an online payment service that collects payments and is integrated into an e-commerce platform. In simple words, it's a tunnel that connects your bank account to the site where you'll be transferring money.
Banks and other specialized financial organizations generally provide payment gateways in UAE. Users may now make payments via debit or credit cards, UPI, online wallets, net banking, etc. Also, read – How to Integrate Instamojo Payment Gateway in WordPress
How does the Payment Gateway Work in UAE?
While each payment gateway is unique, the following processes are approximately what ensues during a regular online payment:
When users click the checkout button, they are routed to the payment gateway, where they must input the necessary information.

Users will be taken to a secure banking website (mostly with OTP). If the user has sufficient funds in their account, the transaction is completed.

Finally, the user receives a notification confirming a successful transaction, and their order is placed.
Setting up a payment gateway increases the trustworthiness of your company while also making the purchase experience more convenient. At the same time, there are several payment gateway options available, and it is challenging to select one for your company.
We've compiled a list of the Top 7 Payment Gateways In UAE for your eCommerce Site to make things easier.
Top 7 Payment Gateways In UAE For Your eCommerce Site
#1 – Telr

Telr is one of the most well-known payment gateways in the UAE nowadays. The payment gateway is popular since it accepts a wide range of payment methods. 
The payment gateway operates in over 100 countries and is constantly improving its payment processes to ensure that it provides the most advanced and efficient service possible.
Their full-stack, feature-rich solution was designed entirely in-house, allowing them to fully customize the gateway experience for their customers and take payments via several payment channels. 
The payment gateway is popular among startups and SMEs since the company develops its solutions to these business needs.
#2 – PayFort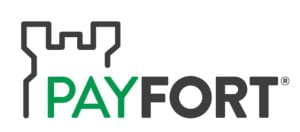 Amazon Payment Services, formerly known as Payfort, is a popular online UAE payment gateway that operates in Arabic-speaking and surrounding countries such as the UAE, Egypt, Saudi Arabia, Lebanon, Jordan, and Qatar.
Payfort's great payment gateway accepts and processes a variety of online payment methods with high security, reducing transaction risks on your site and increasing income.
This payment gateway is excellent for your e-commerce site since it is geared to Arab online purchasing behaviors and trends. The payment gateway charge is AED 420 + Transaction Fee (2.94 percent + AED 1.84) monthly.
#3 – CashU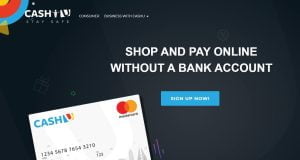 CashU is the Middle East's first online payment system. Developed initially to service customers in the UAE, it is currently one of the most popular solutions in Europe as well. 
It is well-known for its security and advanced AML fraud prevention technologies. Furthermore, CashU ensures each transaction without the risk of a chargeback.
However, to use CashU, you must pay a setup charge and a security deposit. The yearly fee is determined by the volume of sales.
Standard integration: entails sending payment information directly to the CashU server.
Premier integration: Data is delivered to the CashU online service. Following authentication, a code is sent to complete the transaction.
API Integration: use an HTTP/REST library directly or one of Checkout's SDKs.
#4 – CC Avenue
CC Avenue started in India and has since grown to become one of the top payment gateways in UAE. As one of the most popular payment gateways in the UAE, CC Avenue provides services such as invoice payments, subscriptions, etc.
Though one of the most reputable payment gateways, CC Avenue is the most costly compared to others.
Although the setup charge is $0, the maintenance fee is AED 200.
It also offers fraud prevention and 24-hour on-call help and works with major e-commerce platforms.
CC Avenue charges a fee of 3 percent plus 1 AED for each transaction. CC Avenue offers a wide range of services in online shopping, education, hotel, travel, event management, and so on.
#5 – PayTabs
A Bahrain-based specialized co-op topped the list of best business new companies, and Forbes compiled the data in 2016. They provide their administrations in 168 different currencies. You can build up the whole PayTabs framework in less than 24 hours.
PayTabs can be integrated into various methods, including plug-ins, iFrames, SDKs, and direct integration through API. At the moment, they charge 2.85 percent plus 1 AED for each exchange.
The startup fee is $400, and each withdrawal can cost up to $15. Paytabs does not charge a monthly or yearly support fee.
#6 – 2checkout
2Checkout is a payment gateway that takes payments from any device and any location on the planet. 2Checkout boasts "transactions from 196 countries, using 8 payment methods, 26 currencies, and 15 languages."
2Checkout has become an all-in-one payment gateway, allowing businesses to collect payments from their global audience. 2Checkout recently collaborated with FreshBooks to provide additional online payment options for small companies.
It is extremely hard to develop a business, scale it up, and provide it to a global audience all at the same time. The intriguing features of 2Checkout make it simple to connect extensively and sell your things.
They charge 3.9 percent + 45 cents for each transaction and accept 87 currencies. They also charge 1.5 percent for customers outside the UAE and $25 for each chargeback. These costs may appear excessive, but there are no setup and monthly maintenance fees.
#7 – Checkout
Checkout started in the United Kingdom and has expanded to the Middle East region, offering verified payment gateway services in UAE. 
Checkout is regarded as one of the best Payment Gateways integration options for the UAE Dubai. Sharjah, Abu Dhabi, and Ajman are Probably the most excellent aspect of this payment system, which is really simple to set up.
The support website is simple to use, and the transaction rates are nominal. With a transaction charge of AED 0.75 to 2.75 percent of the total amount, this is the preferred option for young entrepreneurs starting their businesses in the UAE.
We hope this article helped you to find Top 7 Payment Gateways In UAE For Your eCommerce Site? You may also want to check out our guide on the Best WordPress Hosting Providers. If you liked this article, then please follow us on Twitter and Instagram.