Who doesn't enjoy traveling? It is one of many people's favorite outdoor activities these days. It's no surprise that customers have a solid wish to travel.
If you own a travel website, it is your responsibility to provide your customers with a simple browsing experience. Your website should have services that will fulfill the demands of your customers, such as making accommodation bookings, purchasing flight tickets, generating package trips, and so on.
After you've built a completely working travel booking website using various travel booking WordPress themes, you can add the Best travel booking plugin for the WordPress website to make it more valuable and engaging. But how do you know which travel booking plugin to use?
We've compiled a list of the best travel booking plugin for your travel WordPress in this post. These plugins will impress you, whether you're creating a website for your travel business for the first time or updating an existing one.
List Of The Best Travel Booking Plugin For WordPress Website
Here are the best plugins for your travel website that provide an excellent booking function:
1. WooTour
The WooTour plugin lets you complete online tours, trips, appointments, and events. It also helps manage your online bookings because it supports WooCommerce.
This plugin will enable you to make bookings daily, weekly, or special day basis. It includes the grid, table, carousel, search shortcodes, and other features. WPML compatibility is also provided.
Features
Let's have a look at what this WordPress plugin has to offer.
A user can pay using any payment method supported by WooCommerce.
There are three ways to set or sell a price with adults, children, or even infants.
An email notification will be sent when a booking is completed or cancelled.
One can register or log in using the user management system.
They will also check their profile and booking history after login.
Price
This plugin costs $ 39 for a six-month subscription. And after a year, the price rises to $ 52.13.
2. Tourfic
Tourfic is considered one of the best WordPress tour booking plugin with which you can build your own travel agency websites like Agoda, Airbnb, Hotels.com, and Booking.com. It offers both Hotel booking and Tour booking at the same time. Thus, you can easily create a Hotel Booking website or a Travel booking WordPress site, or both with the help of this plugin.
Tourfic is fully WooCommerce compatible enabling you to option manage your online bookings, and payment gateways through WooCommerce.
One of its extraordinary features is API-based Integration with popular travel websites like booking.com, and travelpayouts.com. You can easily list their listing on your website and earn a commission.
Features
Let's have a look at what this WordPress plugin has to offer.
Complete Hotel Booking & Management System including dynamic pricing and room booking options
Tour Listing & Booking System consisting of location mapping, interactive pricing, itinerary builder, and many more
Multi-Vendor Functions so that multiple sellers or agencies come together to sell their hotel or tour services
Ajax-based search engine
Booking.com and TravelPayouts API Integration
Wishlist for Hotels & Tours
Advanced Customer Review System
Any Payment Method Supported by WooCommerce
Booking data on the Dashboard for Hotel/Tour
Complete Style Panel
Price
This plugin is available in both free and paid versions. The premium edition has some more features, and premium edition has three price options both include an annual and lifetime license:
Starter (1 website) – $59 Annual License ; $149 Lifetime License.
Premium (5 Websites) – $149 Annual License ; $299 Lifetime License.
Business (Unlimited Websites) – $249 Annual License; $649 Lifetime License.
3. Tour Master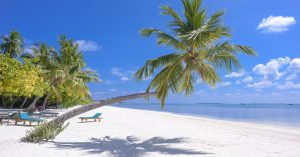 Tour Master is a WordPress plugin that includes a complete tour management system. This plugin has simple payment ways, the ability to print or download invoices, easy price options, and much more.
Using this WordPress plugin, a user can pay with PayPal, a credit card or a bank transfer.
Features
We'll go through the features of this WordPress best travel booking plugin now.
Your user may monitor all booking statuses all transactions, read reviews, and add a tour package to their wishlist.
This plugin includes ten different styles for displaying the tour list, a customer search bar, and a category list.
You may use this plugin to generate coupon codes, seasonal pricing, flexible price choices, tour kinds, and so on.
You may also change the variable pricing based on the person.
Price
This travel booking plugin costs $ 42 for a 6-month subscription, and it will cost you $ 56.25 for a one-year subscription.
4. WP Travel Engine

WP Travel Engine is the best travel booking plugin for WordPress websites that allows travel businesses to develop excellent travel and vacation packages. It is a complete tour management system with a lot of excellent features. Using this plugin, even new users may create a trip booking website in less than 5 minutes.
The amount of trip packages you may build with this plugin is unlimited. It also has an itinerary builder, which allows you to add the day-to-day itinerary of a particular trip. The plugin is also available for translation. As a result, customers from all over the world may operate the site without difficulty.
WP Travel Engine has a lot of customization possibilities for your convenience. Various hooks and filters make the plugin extremely adaptable, allowing developers to tailor it to their own needs.
Features
Prepared for Translation
Process for Booking Smart Travel
Booking Enquiry Form Booking Email Notification Booking Activities Page
Unlimited Travel Packages Itinerary Builder
Trip Type Page with Multiple Payment Integration
Pricing
This plugin is available in both free and paid versions. The premium edition has some more features, and premium edition has three price options:
Individual: $99 per year (For one site)
$299 per year for a business (For unlimited sites)
Lifetime access to the agency costs $1499. (For unlimited sites)
5. Travelpayouts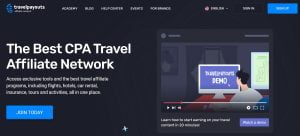 Travelpayouts is another Best Travel Booking Plugin For WordPress Website. It offers a wide range of low-cost travel services such as hotels, flights, vehicle rentals, insurance, and so on.
Travelpayouts will enhance your site with useful widgets such as hotel maps, popular routes, airplane maps, and more. Furthermore, your visitors may plan and build their trip in real-time, which will ultimately allow you to make more money.
Also, read – Best eCommerce Hosting Providers
With this plugin, you can also utilize two customized tables for hotels and 11 different customizable tables. As a result, Travelpayouts may be an excellent option for travel bloggers, as well as travel and tour agency websites.
Features
Widget for Hotels
Two Hotel Tables That Can Be Customized
11 Various Customizable Tables
Cheap Flights and Hotels Forms for Map Searches
Widget for Popular Flight Destinations at Low Prices
Pricing
The plugin is completely free. To use this plugin, you must have a Travelpayouts account.
6. WP Hotel Booking
The WP Hotel Booking plugin is a free alternative for a quick and easy way to add a booking function to their travel website. The plugin works best in hotels, and it lets you handle discounts, rooms, bookings, customers, and other things.
The plugin includes management elements such as the hotel's additional WiFi availability, cab service, and vehicle parking. You may also allow your customers to reserve certain dates. Other important features include multi-currency support, approved payment, WooCommerce compatibility, WPML support, and four payment options.
Features
Room Administration
Customer Service
Bookings Administration
Pricing Strategy Administration
Multicurrency
Coupon Administration
WPML Compatibility
Pricing for WooCommerce Compatible Four Payment Gateways
WP Hotel Booking is a free WordPress plugin.
Pricing
WP Hotel Booking is a free WordPress plugin.
7. Yatra
Yatra is a free WordPress travel booking plugin that can build a great travel and tour management website. It offers a lightweight and adaptable design that is compatible with most WordPress travel themes.
In minutes, even a beginner may create a tour package and control frontend tabs. Yatra also has a custom attribute for a tour package, which allows you to add custom parameters such as height, temperature, altitude, and so on from the attribute section.
There is no limit to the number of tour packages you may build on this plugin. Similarly, this plugin allows you to make an endless number of itineraries for a single trip.
Features
Translation of an Easy and Smart Booking Process Email Notification Is Ready
Intelligent Tags for Email Messages
Section of My Account
Customer Section Separated
Tour & Travel Package with Unlimited Travel
Payment Gateway for PayPal
Various Pricing Options
Your Tour Package's Destination and Activity Category
Buildings with Unlimited Itineraries
Pricing
Yatra is available for free download and installation, and it can be used on the fly.
8. Oganro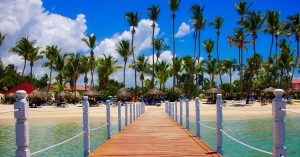 Oganro is a travel portal widget that works with B2B and B2C travel websites. With this best Travel booking plugin, you may provide your customers services such as hotels, flights, taxis, railways, and cruises.
You may also use this plugin to connect your website to any wholesale provider in the travel sector.
Features
Your customers can utilize any payment gateway, including Bean Stream, Billdesk, PayU, NTB, NBE, and others.
This plugin supports any currency and language.
This plugin allows you to collaborate with many providers at the same time.
It provides the most current pricing from numerous providers in real-time.
Price
This tour and travel WordPress plugin is free to use. Despite having so many capabilities, this plugin is free to use and well-liked by its users.
We hope this article helped you to find the Best Travel Booking Plugin? You may also want to check out our guide on the Best WordPress Hosting Providers.
If you liked this article, then please follow us on Twitter and Instagram.