Background information 
 In this article, we are going to gain insight into one of the most popular solutions not only for designing but also for sending what's commonly known as HTML e-newsletters. Among the areas that we intend to cover in Aweber Email Marketing Review include:
Aweber pros and cons of Aweber
The pricing models 
Its features and many others
Aweber Email Marketing Review
There's no secret that you're going to have a clearer idea why Aweber is the best email marketing for your establishment by the end of our discussion. It must be remembered that Aweber is an email marketing app that helps businesses to do the following four main functions:
Allows users to view as well as analyze statistics related to the email marketing campaigns
Create a mailing list while capturing data onto it as well
Design newsletters that can be sent to the target audience on behalf of customers
Allows users to automate email marketing, through the use of what's referred to as autoresponders.
It's worth noting that since its creation more than two decades ago, the company boasts thousands of subscribers, including businesses that have switched to the platform for their email marketing. 
Aweber pricing models 
Here, it's important to realize that Aweber pricing models vary depending on whether you're a Pro or a free subscriber. In other words, customers are charged differently depending on the respective plan. For example, if you decide to go with a premium or pro plan you'll be changed based on the following structure: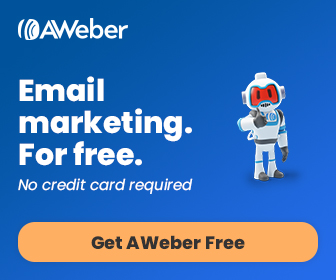 You'll be required to pay USD 19 every month as costs for both hosting as well as emailing a list containing up to 500 subscribers. 
Hosting and emailing a list ranging between 501 and 2,500 subscribers will attract $29 per month
Between 2,501 and 5,000 subscribers will require one to make $49 per month
From 5,001 to 10,000 subscribers will attract $69 every month
If the list of your prospects ranges from 10,001 to 25,000 be ready to pay $149 per month
However, if you have a list of subscribers that contains over 25,000, you'll be required to call the company for a price quotation.
Subsequently, there's an entirely free version that permits users to use most of the features of Aweber. Every person can qualify for a free version provided their mailing list is smaller than 500 subscribers. Annual and quarterly subscribers will receive a 14 percent and 14.9 percent respectively for any purchase. The good thing about Weber's price model is that features are available on almost all plans. This means that users are expected to make huge payments to unlock certain functionality.
Special features of Aweber Email Marketing
The following features will make you love Aweber:
The ability to import as well as hosting a mailing list
Aweber is renowned for offering a wide range of templates
The presence of autoresponders, including some marketing automation functionality
Comes with responsive email designs
It supports blog to-email functionality
Aweber provides list segmentation options
The presence of a landing page builder
Aweber supports phone, email as well as live chat 
It can be integrated with third-party apps
Why you should opt for Aweber
Here, we're going to have a deeper analysis of Aweber pros and cons
The majority of marketers agree that this one area that has placed Aweber ahead of its competitors. It must be remembered that this new technology that has in lessening the whole process of email marketing campaigns. In simple terms, AMP for email has revolutionized email marketing by creating provisions that can allow customers to take simple steps within an email. It's important to realize that all these can be done without visiting a website or leaving other email programs. In the same fashion, it permits marketers to include what can be described as dynamic content in the content. This is vital in ensuring that users turn their promotional materials into more powerful and engaging pieces of content.
Opt-in processes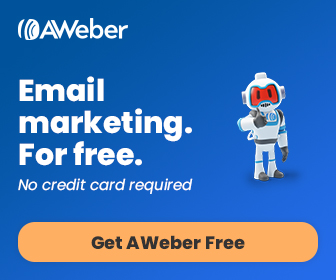 While this is something that needs to be done by every business establishment, there are plenty of businesses that have omitted this provision in their email marketing campaign. The significance of the opt-in process is to allow clients to unsubscribe from email campaigns when they see it necessary. Unlike the normal opt-in process, Aweber has created flexibility that defines how users should handle the opt-in process. For example, users have an option of either choosing a single opt-in or go for a double opt-in. 
Split testing
With split testing, users can perform the following functions.
Sending out what's commonly known as e-newsletters to your target audience
Monitoring the performance of each e-newsletter while ensuring that only the best version is sent to customers
The important thing about Aweber is that it allows clients to send up to three variants of e-newsletters when split testing. This puts it ahead of other companies that permit users to send less than three variants.
Reporting
Aweber is the best tool if you want to find vital stats of your marketing campaigns, including open rate, clickthroughs together with bounces. In addition, the product provides the following information:
The growth of lists over time
The general overview of sign up methods
Geographical location
The history of the activity undertaken by the users and many others 
Compelling evidence shows that Aweber offers more comprehensive reports than what we see in other companies that are found in the industry. This comes as the company discloses that it's working on a new reporting technique.
Segmenting data in Aweber
There's nothing more vital in the marketing campaigns than segmenting your content. This will ensure that your information touches on the specific needs of your prospects. Unlike most companies, Aweber comes with a more straightforward strategy that users can depend on whenever they want to segment their content. The product allows users to segment their content based on any field in your database, emails opened, web pages visited, links clicked, products bought, and many more. 
You can visit https://www.aweber.com  for more information on the pros and cons of Aweber. Follow us on – Instagram