Digital Marketing Resume: Have you dreamt of becoming a successful digital marketer? You may have thought of applying for the dream job after pursuing a comprehensive digital marketing course.
You have achieved a degree, gained knowledge, and obtained a certificate. Still, does it guarantee you a job in the competitive digital marketing sector? Although your certificate shows a high score, you may not get a job without submitting the best resume.
Thus, resumes are the most potent weapons to beat other competitors. Employers receive thousands of applications from candidates. How would they find the right candidate for their companies? They will check your resume and make the right decision. Thus, you have to take much time to create your digital marketing resume.
The resume gives you a chance to market yourself to recruiters. There is a smart way of writing a resume for digital marketing jobs.
How to write your own Digital Marketing Resume?
A digital marketing CV and resume must show your skills clearly. There may be more than a hundred applicants fighting for a few vacancies. How will you distinguish yourself from others? Your resume has to prove how you can deliver measurable results to a company. There are some digital resume templates for internet marketers. You may also find resume writing professionals to help job applicants.
Still, it is important to have a step-by-step guide to writing a resume to secure a digital marketing job.
Creating a customized resume
Nowadays, employers use Applicant Tracking Systems to scan resumes of several candidates. The ATS software will automatically scan keywords related to the job. Based on its analysis, it will rank the candidates' resumes.
Thus, one of the most important tips for you is to place relevant keywords for digital marketing jobs. 70% of resumes get rejected due to improper keywords.
While writing your resume, you need to choose the right keywords and put them properly into your resume.
Writing a perfect job title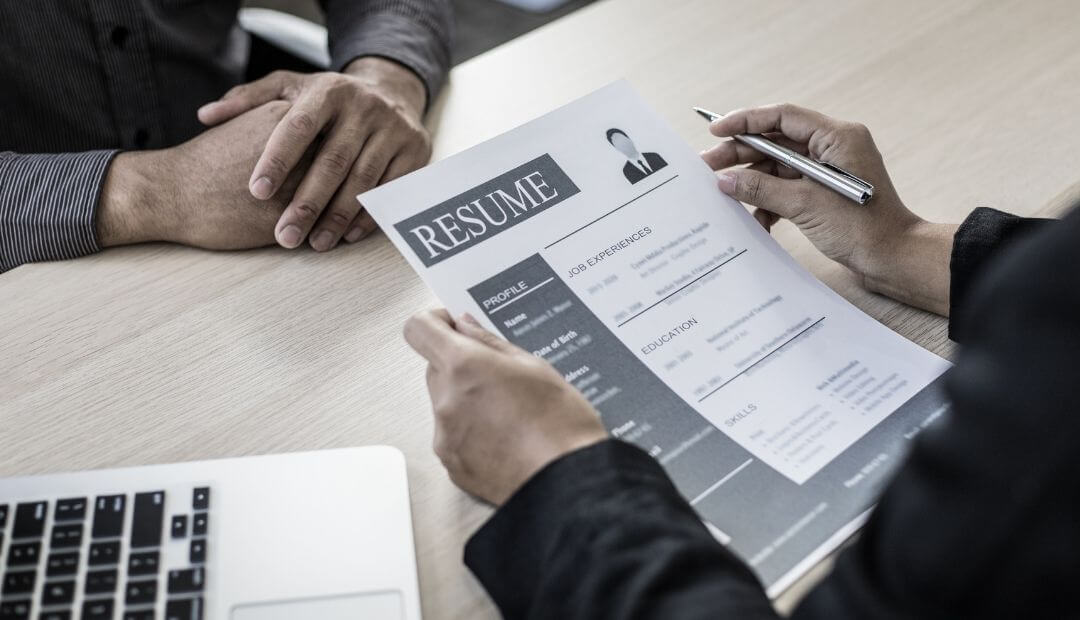 The font size is important while writing the title for an online marketing resume. The standard font size needs to be between 14 and 16 points. Below the title, you need to add contact details- one of the important parts of your resume. You must focus on some important things while writing your contact details.
Never show your full address. You may reveal only the country and city name.
Mention your country code while writing your mobile number.
Create a separate email account intended for job applications and submit that email ID. Make sure that your email ID looks professional.
Add links to your LinkedIn profile.
When you write your resume title, you have to ensure that your employers have an idea about your profile.
The most important things are-
Your field of specialization
Your proficiency level in the digital marketing field
However, when you have only a 2-month course certificate, you do not have to present yourself as a Digital Marketing Specialist.
Academic and professional background
It is the most notable part of your digital marketing application. The employer should find in-depth details about your digital marketing skills. However, you must not overlook your academic qualifications. The best digital marketing resume is highly readable.
Proper formatting is a must to show your professional experience. It needs to display-
The company where you have worked.
Your designation in the digital marketing field.
Location of the company.
While writing details of your professional background, you must mention action verbs, the past projects, and accomplishments.
However, do not talk too much about responsibilities. Find the responsibility-based words and phrases and put them properly into the achievement section.
The best trick for you is to apply the bucketing technique. Look for similar points and group them together. Use them rightly with some broad subheadings, and it will enable you to avoid overlapping issues.
For instance, to apply for an SEO job, you may write down your achievements in this way-
Worked together with a senior-level Digital Marketing Manager for an effective SEO campaign strategy formulation,
Deployed SEO tools, including Google Analytics, Moz, and Google Keywords, to create content,
Used the available network and high DA websites to get backlinks,
Pushed a website's Google ranking to the first page from the 6, th
More than 300 articles written in 100 days.
KPIs to make your digital marketing resume more effective to grab attention
You have to adopt a professional style to write these KPIs. These KPIs help in measuring your internet marketing resume.
The number of online sales achieved.
Quantifiable SEO results
Number of digital marketing and email marketing campaigns
Number of original blogs and articles written
The rate of increase in engagement rates in social platforms
Organic traffic growth
Educational qualifications and certifications
Educational qualifications and certifications are highly important while applying for a digital marketing job as a fresher. Entry-level marketers must also focus on this section. You have to mention-
The university name and its location
Pursued courses and dates.
To write about certifications, you may choose a reverse chronological style. After writing the certification details, you need to add the institution's name and dates of pursuing the course.
Showcase your digital marketing skills
There is no need to mention soft skills, including hardworking and communication ability. Make a list of hard skills-
Data analysis
Viral marketing
Mobile marketing
Social media marketing
Email marketing
You must also talk about your ability to use special technical tools related to digital marketing.
Highlight your achievements
Your educational qualifications and skills are not the only parts of your resume. The best digital marketing resume covers achievements relevant to your professional skills and experience.
You have to mention all your small and big achievements to let recruiters know your capabilities. Write this section properly to gain the recruiters' attention. For instance, you need to inform how you have boosted organic traffic on your website.
Some more tips for writing a digital marketing resume–
A long resume makes employers bored, and they will not read it. You must try to write everything in one page.
Add bold headings and bullet points while displaying your achievements.
Maintain consistency in the font type.
Make sure that there is no grammatical mistake.
The tenses used for the resume content must be consistent.
It is better to write the resume in a first-person style. You can prefer a third person writing style.
The summary for your resume must not be more than 3 to 4 lines.
It is good to hire a professional to check your resume and let him edit some parts.
While saving the file, you must not choose the word, Resume as its name. You can add your name to the file name.
This comprehensive guide will help in creating a digital marketing resume. Try to present your resume in a precise and catchy way to attract recruiters. You will get calls from recruiters within a short time by writing the resume. Thus, to indulge yourself in the digital marketing world, you can start building the resume.
The resume for a fresher may be different from a senior-level marketer's resume. Still, the format will not be different. When you have achieved new degrees and qualifications, you have to update the resume. It will help you in getting a better job in a reputed company.