The question "Is affiliate marketing without a website possible?" The answer is (YES). It's possible to start affiliate marketing without a website.
The process of creating a website can be expensive and time-consuming. This is why many affiliate marketers are currently trying to find ways to skip this process.
However, affiliate marketing without a website is difficult but not impossible. Affiliate marketing is a contract between an affiliate and the online retailer whose products are promoted via the affiliate.
The retailer is paid a percentage for traffic or, more often, the sales or leads generated from each affiliate's referral.
Many people think that affiliate marketing is only possible with websites, but this is not true.
The important thing is to figure out the best way to send referrals to the retailer's website; for this work, a website is optional.
What Do You Need To Become An Affiliate Marketer?
If you have an affiliate website, then it will help you to become a successful affiliate marketer. However, the website is optional when looking at the fundamentals of affiliate marketing.
You need to focus on three essential things before starting affiliate marketing.
Audience: People who are interested in what you're discussing.
A promotion: An affiliate product or service that can help your customers to solve a problem or reach a goal.
Traffic source: A way to connect your target audience to the product you're promoting.
A website is the central point of your affiliate marketing strategies.
An affiliate could possess an email newsletter for marketing or accounts on various social media platforms, but they'll only be an additional traffic source to the affiliate's website.
There's no reason why you could not get rid of the middleman by promoting affiliate links directly through social media websites, emails, newsletters, or various other channels.
What is Affiliate Marketing?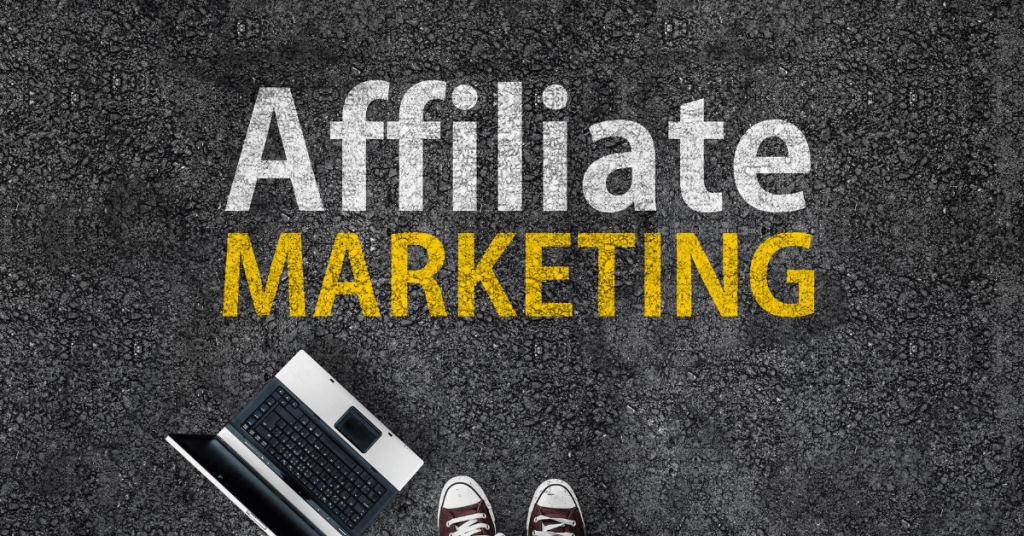 You've probably heard of this Affiliate world where people earn money by promoting links. However, you might not know the exact process behind this or how to start.
Affiliate marketing is a marketing and online earning method that can start with or without websites. It can be used in any way the affiliate receives commissions from the advertiser for each completed customer step.
It could be like registering an email id, creating a new account, selling some products and services, etc.
You may also hear this being called CPA (cost-per-acquisition) marketing, performance marketing, and many other variations, and it can take many forms. While some of them require having your domain to promote the advertiser's link, in this article, we will discuss How to do Affiliate Marketing Without a Website.
4 Ways To Start Affiliate Marketing Without a Website
If you're looking into affiliate marketing but are hesitant because you don't have a website or blog, we have good news for you in this article. Take a look at the following four quick solutions.
Remember, the most effective way to be successful with affiliate marketing is by combining different platforms, such as a blog and a website. Take a look at these strategies as excellent ways to start!
1. Promote In Social Media
While being an affiliate marketer does not require you to have an online presence or a website; however, it is required to maintain an internet presence. Facebook, Twitter, and Instagram accounts are ideal places as starting points.
If you've got followers or friends who are also followers, you've got an audience that may click on affiliate links that you publish. It is essential to make content that has an impact on the people who read them and encourage users to make clicks.
In the end, ensure that all your posts on social media have valuable information and use pictures. Images have been proven to attract viewers.
Make sure that the content you share is relevant to your industry. A post that doesn't relate to your industry could turn away prospective customers. You have to gain the trust of your customers; therefore, it's essential to ensure that your content is relevant and attractive to them.
2. Make An eBook
Another effective method of promoting affiliate links is to use an ebook (promoted through forums or social media). While this involves more effort, a practical ebook can generate long-lasting results when done correctly.
When putting your ebook together, selecting a subject you know about is essential. You shouldn't create an ebook just to put in affiliate hyperlinks. Your readers will be able to see right through it.
The goal is to give your readers valuable information. The goal is to build your readers' trust in your shared information. If they see value in the information you've provided and trust you, they'll be likely to click on affiliate hyperlinks.
3. Promote In Forums Sites or Online Communities
Forums and communities on the internet are everywhere and are great locations to advertise affiliate links. To begin, look for forums that discuss subjects related to the product that you're looking to advertise.
Review the forum or community guidelines to know what (if you have any) affiliate link posts are permitted. Sign up to participate actively when you have found a great website or forum. Your involvement will allow you to gain the trust of associate forum members.
Active engagement is engaging with others, offering valuable answers to queries, and providing solutions to problems. Within these interactions, you may include affiliate links.
In time, the members of your community will come to believe in your suggestion and will be more likely to click the links you provided.
4. Use YouTube Videos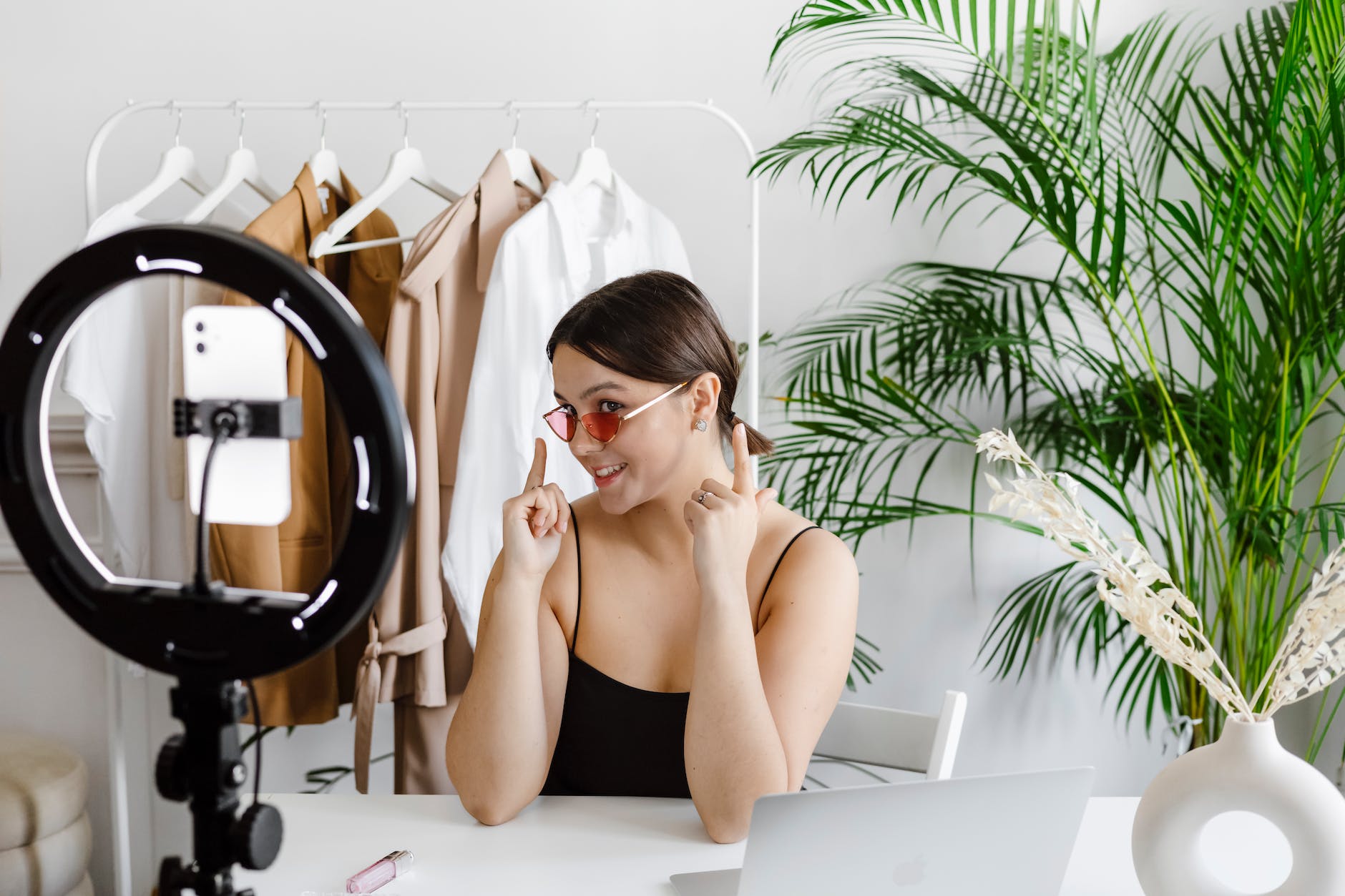 YouTube is among the most efficient platforms for advertising affiliate links. All you require is an account on YouTube to start. Contrary to what people think, there is no need to become a Youtube superstar with many followers to succeed in an affiliate program on this platform.
If the videos you upload are helpful, informative, and innovative, You should have no difficulties reaching your goals.
Be sure that your videos are related to the services or products you're advertising, and include your links in the description. However, be aware that YouTube will require you to post details that let viewers know you're marketing affiliate links.
Tips for Affiliate Marketing without a Website
This article contains enough information to get you started with affiliate marketing without having a website.
We recommend that you read these top tips before diving in.
Find Your Niche
The first step in becoming an affiliate marketer is to choose a niche.
Your niche should not be too broad. This will make it difficult to generate quality traffic. If you narrow your niche too much, you will limit the reach of your audience. You can find a sub-niche in the broader niche.
For example, you should focus on pet food and pet insurance to become a pet affiliate.
Affiliate Programs that don't require a website
You can't look elsewhere if an affiliate program requires you to have your own website.
Here's a list of major affiliate networks and programs accepting website-less marketers to save you time.
ClickBank
ClickBank is an affiliate network that specializes in CPA and revenue share programs for the eCommerce industry.
Amazon Associates

Amazon Associates is the most popular and successful affiliate program in the world.
The eCommerce marketplace sells all products under the sun, is trusted by consumers, and has excellent conversion rates.
It's, therefore, the first port-of-call for many affiliate marketers just starting.
Amazon's affiliate commissions may not be the best, but they are still a great source of income for affiliate marketing.
ShareASale
ShareASale, another affiliate network, will work alongside you even if your website is not yet online.
It has worked with over 21,000 brands in 39 consumer categories, including major names like Allbirds and Etsy.
We hope this article helped you to find How to do Affiliate Marketing Without a Website? You may also want to check out our guide on the Best WordPress Themes for Affiliate Marketing.
If you liked this article, then please follow us on Twitter and Instagram.